Why work with us?
Engagement
We engage with our customers to foster a relationship of loyalty, partnership and understanding, which helps us understand the needs and expectations in order to work towards them.
Reachability
We believe that successful hiring is a function of choice. We access passive and active talents through wide range of channels and talent mapping. Our talent pool is diverse and rich that provides our clients great choices.
Standardization
We value standard practices in our recruitment process to maximize consistency, set proper control, monitor improvement, and bring ease to the client's decision-making process of selection.
We place skilled professionals across a range of specializations
We consider the Sales & Marketing roles as the engine of organizations. Extensive expertise and science are being put into these projects.
We believe that Top Finance and Investment professionals are only found in rightful networks. Our consultants are industry focused and have rich access to these networks.
With the shift of the GCC economies towards tourism, we have equipped our team with the top effective tools to access the retail & F&B networks.
Tech related roles are the transformational roles at organizations. Our consultants have the right technology acumen that helps us ask the right technical questions.
Markets we have success stories in
Client testimonials
Lamar Holding
Riyadh,
Kingdom of Saudi Arabia
Great quality of CVs and a wide range of candidates. Forefront has been very helpful in headhunting candidates for our roles and have assisted in recruiting outstanding talent. Highly recommend as a partner for future projects.

Amarenco
Dubai,
United Arab Emirates
We were recommended by a colleague to seek Forefront support, The reach and candidates selection were spot on which led to the hiring of the needed resources. Good customer service. Highly recommended as a partner for future projects.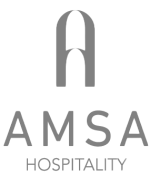 Amsa Hospitality
Riyadh,
Kingdom of Saudi Arabia
Forefront is very good at handling the process and maintaining smooth communication. we highly suggest going ahead and share you hiring needs with them, they will fulfill your requirements professionally.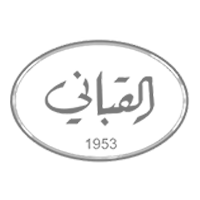 Kabbani Trading
Riyadh,
Kingdom of Saudi Arabia
I really enjoyed working with Forefront because the team is responsive, professional and gets the job done in a timely manner.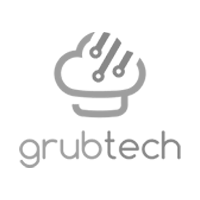 GrubTech
Dubai,
United Arab Emirates
It was great pleasure working with Forefront. The experience was very professional yet very chilled, had great conversations with you, always available whenever reached out and supper supportive our expectations.
ITP MEDIA
Dubai
United Arab Emirates
We engaged with the team, at the start of this year for support on our KSA hires. They have very efficient and helped us find the right candidates for majority of our KSA hires with high levels of care and professionalism.
Clients who trusted us