Your Talent partner of choice
With great access to talent networks
Our inquisitive team take the time to fully understand our clients' business to ensure the talent we introduce can have an instant impact on company goals.
APPROACH
Our consultants have extensive expertise in Key specializations where the industry network accesses are capitalized to identify Top talents.
EXPERTISE
Consultants and partners carry over than 17 years of experience in the recruiting landscape and drivers in the GCC.
SENIORITY
Specialized in market mapping of Mid to Senior level professionals. ( Managers & Directors).
Choose your top recruiting option
We place skilled professionals across a range of specializations
Sales &
Marketing
Sales Director
Regional Sales Manager
B2B Marketing Manager
Partnership manager
B2C Ecommerce Manager
Customer experience Manager
Investment & finance
Investment Manager
AML consultant
CFO
AR supervisor
Finance Director
Financial analyst
Retail and
F&B
Head of retail
Product Manager
F&B Manager
Chef
Restaurant Manager
Spa Manager
Technology
Artificial Intelligence
Machine learning specialist
Developers/Programmers
Database Analyst
System Analyst
Software Engineer
IT Manager
Client Testimonials
Lamar Holding
Riyadh,
Kingdom of Saudi Arabia
Great quality of CVs and a wide range of candidates. Forefront has been very helpful in headhunting candidates for our roles and have assisted in recruiting outstanding talent. Highly recommend as a partner for future projects.

Amarenco
Dubai,
United Arab Emirates
We were recommended by a colleague to seek Forefront support, The reach and candidates selection were spot on which led to the hiring of the needed resources. Good customer service. Highly recommended as a partner for future projects.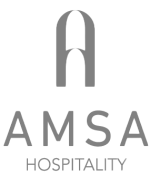 Amsa Hospitality
Riyadh,
Kingdom of Saudi Arabia
Forefront is very good at handling the process and maintaining smooth communication. we highly suggest going ahead and share you hiring needs with them, they will fulfill your requirements professionally.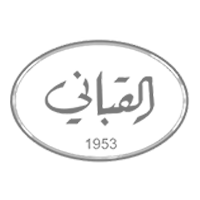 Kabbani Trading
Riyadh,
Kingdom of Saudi Arabia
I really enjoyed working with Forefront because the team is responsive, professional and gets the job done in a timely manner.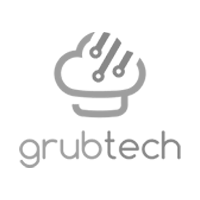 GrubTech
Dubai,
United Arab Emirates
It was great pleasure working with Forefront. The experience was very professional yet very chilled, had great conversations with you, always available whenever reached out and supper supportive our expectations.
ITP MEDIA
Dubai
United Arab Emirates
We engaged with the team, at the start of this year for support on our KSA hires. They have very efficient and helped us find the right candidates for majority of our KSA hires with high levels of care and professionalism.
Speak to us about your current recruitment needs, fill in the form and we will call you back.